Description

Details

Bobbi Boss ARUBA Wig (M536)

BOBBI BOSS WIG
Dena Cali Premium Synthetic Wig
African American Wig
4.25-12", long page style with side flip, side skin part with full bang
Color Shown: BTT4/2735

Additional Information

Additional Information

| | |
| --- | --- |
| Brand | Bobbi Boss |
| SKU | dcm536 |
| Crimp | Bang, Body Wave, Loose Wave |
| Special Price | $17.70 |
Customer Reviews
Write a Review
Ask a Question
now my most favorite synthetic wig
i absolutely love this wig. i got the btt4/2772. it is brown with blonde highlights and the colors are amazing. it isn't really bright like some of the other colors. it's very natural looking colors. i saw this color on youtube. the hair is so soft and the wig has body, i love just shaking my head back and forth because the wig feel so good on my neck.
aging as a aruba blonde
i've been wearing this style since 2005 before boss brought it ... and it works... if you dont know how to wear it than dont buy it... if i dont tell a person its a wig they think it's my hair or a weave.. _x000d_ i hate wigs that look wiggy and this one wont if you style it right.. for the persons who things it for a young person .. i'm 50 and working it.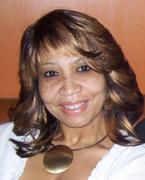 beautiful
look beautiful on young women
1st of many wigs!!!!!!!!
i order this one yesterday wow i can't wait for it to come. this style and color will be my 1st time. i couldn't allow this to go by..