Description

Details

Cos Human Hair Premium Blend Weaving Natural Yaky 8 - 12 Inch Buy 1 Get 1 Free

Create Any Style - Curly or Straight
100% Human Hair Premium Blend

Additional Information

Additional Information

| | |
| --- | --- |
| Brand | MilkyWay COS |
| SKU | b1g18210900026 |
| Style | Curly, Straight |
| Special Price | $13.01 |
Customer Reviews
Write a Review
Ask a Question
Great buy
Quality is good, color is exactly what I was looking for!
Cus Human hair
Its great i had it in for a month but couldve kept it in longer i just get tired of the same hair style.. I only had to curl it once a week
This Hair Rocks!
I was actually surprised with this hair. It ended up looking pretty decent, with a little work. Of course, it's not like the expensive hair, but it will do in a pinch. It washed pretty well, and I was able to leave it in for about 3 weeks w/3 washes. I was impressed. It is hard to curl the hair, but I found that electric rollers do the trick! A few minutes in the morning, and you're set to go, curls last all day long and sometimes, you don't need to curl the next day as this hair "remembers" the curl. I also want to stop relaxing my hair, give it a rest, so I found this hair more closely matches the texture of my own hair, blends better. It's a little thicker. I honestly like this hair.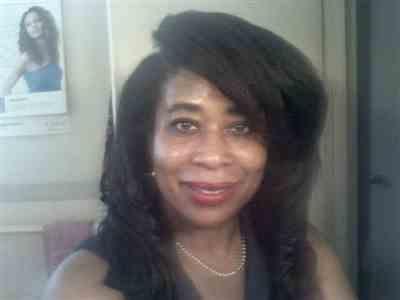 I LIKE THIS HAIR!
After applying this hair, I got sick for a week, and did not comb this hair for 8 days!! i applied a little amount of curling wax, along with 420 degrees of heat and, vala!!1 It rejuvenates very well! As far as curling this hair, while using my flat iron at 420 degrees, it curls well when curling as oppose to bumping. This hair also has the look and appearence of healthy, yaki textured hair. 4 out of 5 of my clients, prefer this hair!
I really like it!
This hair is thick in texture and soft all at the same time. It does not tangle and is beautiful before applying any heat! I did find that you must curl at about 420 degress to attain a nice curl pattern, or you can also choose the boil this hair. Yes, literally, use rollers or rods, and dipp in boiling water for 25 seconds and va-la, beautiful longer lasting curls! I have not tried to blend this hair because i used the 100% weaving method, however this human hair/collogen blend is really amazing!