Description

Details

Freetress Premium Synthetic Hair Brazilian Braid 20 Inch

Freetress Premium Synthetic Hair Brazilian Braid 20 Inch Freetress Premium Synthetic Hair Braid
It's all in the Fiber.
Looks and feels more natural like human hair than other fiber.
Glides luxuriously when combing. Easier to manage.
Retains curl shape and natural sheen longer lasting than others.

Additional Information

Additional Information

| | |
| --- | --- |
| Brand | Freetress |
| SKU | ftsbzo20 |
| Style | Curly, Non Twisted / Braided |
| Special Price | $3.94 |
Customer Reviews
I love it
I use 3 packs of the 27 at a time. I usually keep it in for a month because my scalp is sensitive, but if it wasn't for that I would do 1.5- 2 months. Because this is synthetic hair I always do a 15min vinegar and water wash (for sensitive scalps) to remove any chemicals before adding the hair to my head. This hair can get wet. Since I work out a lot I will wash my scalp (ensuring the shampoo is only massaging my scalp and not the hair) while the hair is still in and let it air dry. I have swam in it. To take care of it I will rinse it with water and trim it over time (once a week or every 2wks). Any who, it's my favorite.
The Best Hair I Purchased
This hair is really nice and its full for people who like big and full hair. I can say that I will continue to use Brazilian Braid. It blends well with your real hair as well, so that's another plus :). The only downside is that it tangles a little bit but its not too bad. But other than that the hair is really nice and soft. It's good quality.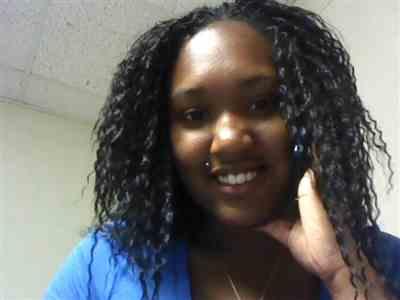 Shameka
Brazilian Braid hair is by far the best hair I have ever had and I will continue to use because this hair work wonders on my hair and plus it fits my face well. It doesn't tangles and its soft and this type of hair can be worn for as you want and it never loses it shape or volume especailly if you manage it very well.