Description

Details

Motown Tress Human Hair Wig PARIS

Motown Tress Wig
Human Hair
Color Shown: 2STWINE (Streak Color)

Additional Information

Additional Information

| | |
| --- | --- |
| Brand | Motown Tress |
| SKU | mtparis |
| Crimp | Bang, Straight |
| Special Price | $48.95 |
Customer Reviews
Write a Review
Ask a Question
good looks for value
this is a gorgeous wig, and it looks really great, but it is not human hair. it is a human hair blend with about 30% human hair and 70% synthetic, due to the ongoing tangling in the back after about a month's wear. however, you get what you pay for.
motowntress human hair wig paris
this is my favorite wig i will continue to ordering this wig forever. nice length, style i get lot's of compliments, keep this wig in stock for me please.
great everyday wig!
this wig is fabulous for an everyday kind of look. i replace mine once every month, as it gets tangled and sticks together which makes it look really ratty in the back. i've been wearing this model for 6 months. i get complements on the color and cut all of the time. people think it's my real hair. i have 4f30 and it works great with my skin tone. i am caucasian and this piece is really natural looking and is by far my favorite for the price. i got sick of buying 300 dollar synthetic pieces and them wearing out quickly. so, if you want my opinion.....get this piece and enjoy it because it will look fab! just know you will need to replace it frequently.
paris....
paris is a pretty wig and very easy to maintain. she is a bob sytle cut but layered in the front area. i curled her with medium sized barrel curling iron and it turned out pretty. i agree with the other review that as time goes on the hair looses it's luster and bounce and kind of sticks together and washing and conditioning do not help. i would suggest treating her more like a synthetic wig, meaning, do not over spray her with product and always use a head to store her. she sheds a little but over she's a pretty wig and for the price and the look of realness you can't beat her. she does not have combs and the cap runs a little large.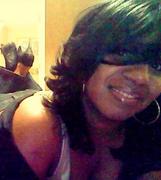 great wig!
i really like this wig a lot since it is a conservative look. only down-side is that the hairs tend to lose their body and flow and the hairs will begin to stick together and tangle quick a bit after wearing for about 2 months. and washing the wig will not prevent this from happening. but since i like it so much, i will toss it and get another one.