Description

Details

Vanessa Express Top Lace Wig TOPS MORGANA

Vanessa Express Top Lace Wig TOPS MORGANA

Additional Information

Additional Information

| | |
| --- | --- |
| Brand | Vanessa |
| SKU | vanMORGANA |
| Crimp | Deep Wave |
| Special Price | $25.95 |
Customer Reviews
Write a Review
Ask a Question
Great
This wig is amazing. Great hairline. Beautiful color. Exactly what I wanted
Vanessa Lacefront Tops Morgana
One of my favorite wigs, easy to maintain and I always get compliments on it. If you love big wavy hair, this is the perfect wig!
Im Hooked
Luv this wig, its long bouncy and the hairline is very natural....every now and then I run some gel through it for a more luxurious look. and yes I would recommend to a friend!!
The best lace wig ever!!!!
This hair is absolutely amazing!!! I love it! I get compliments on the hair and the honey blonde color "2414" all the time. I have search for hair that was this color for about 1 year. I even took my DL photo with this wig and it didn't look like a mug shot! LOL I needed it with curls that didn't fall out in the pool. Therefore, non-human hair was my best choice. I have spent over $10,000 a year in human hair that curls fell out. I may have to buy a new one every month or so, but it well worth it!!!! I'm trying to hurry up and buy 2 more for the summer. Hopefully my favorite color isn't sold out!!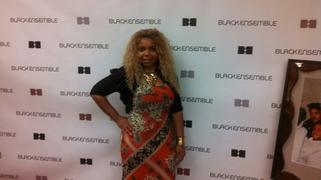 Hair candy
I love long hair I ran across this particular wig and I said I must have it!, it is absolutely beautiful & soft, I orginally wore this out to the club and everyone loved this wig! this company is really great with shipping & I recieved it pretty fast would I recommend this wig ABSOLUTELY! its just simpy fabulous!