Description

Details

Vivica A Fox Lace Front Wig JAVANT

Color Shown on Model: M1DP
Javant's long layered look is a perfect example of simplistic, effortless, chic.
NEW FUTURA, 23" LONG LAYERED STRAIGHTLACE FRONT
Collection : LACE FRONT
Hair Type : New Futura
Style : Straight
Length : Long

Additional Information

Additional Information

| | |
| --- | --- |
| Brand | Vivica A. Fox |
| SKU | vivicajavant |
| Crimp | Straight |
| Special Price | $28.13 |
Customer Reviews
Write a Review
Ask a Question
Tangled a lot
Tangled a lot
About to get another one
I buy all 2216. This wig does not look "wiggy", better on your head than in the pictures. For the last 15 years, I get 2216 as it matches my hair. Will be buying a few more. Did not think this would lays flat and look that good on. Edges were plucked more than i thought they would be.
A great wig!
http://youtu.be/aOHfNvvtnZk
LOVE THIS WIG! INCREDIBLY FAST SHIPPING, RIGHT TO YOUR DOOR!
This wig is the bomb! I wore it last night and everyone thought I had professional extentions in! I have really short blonde hair and bought it in a blonde tone and it matches my hair perfect in color! I just pulled out my bangs in the front, and pinned them back for a super natural hairline.. and woolah! My husband loved it! I will be ordering another one of these very soon! Below is a pic of me rockin it! A++++++++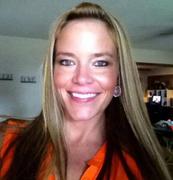 great item
This wig is a great buy. One could barely tell its not human, the ends start to dry after a while, but the intergrity of the wig stay in tack.. First time user of VF products, very impressed, great quality wig, Its a high end non-human wig, look and wear great! It does shed a lot when brushing, but well worth the money. Thx!