Description

Details

Bobbi Boss Indiremi Virgin Remi Hair S J BODY

Color Shown: P4/27
The most beautiful form of human hair: premium remi hair with healthy & living cuticles.
Purified with disinfectant fluid: enhanced hygienic benefits with special purification process.
Softest & thinnest weft with new technology: delicately woven weft allows no shedding, yet is amazingly sturdy.
Strict QA control in the state-of-the-art facility: each processing stage if fully controlled & inspected by certified technicians.

Stylish solution with 1 pack. Made with Indiremi hair, Special is pre-styled short length series that completes the amazing look with single pack of hair. Closure is included in each style, making it even more convenient. No additional styling or visit to beautician is needed. Just open the pack and gorgeous look in in just one simple step.

Additional Information

Additional Information

| | |
| --- | --- |
| Brand | Indiremi |
| SKU | bbjbody |
| Features | Short Series |
| Crimp | Body Wave |
| Special Price | $16.90 |
Customer Reviews
Write a Review
Ask a Question
Indiremi ****** Remi Hair S J Body
This hair works great for me. I'm wearing the color #4 mixed with 4/30. It looks natural and blends great. My stylist cut a bob in the back and I love having the short hair available as needed. I would like to see this style in the Brazilian texture. I will definitely recommend this hair.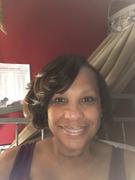 Great product
Great quality! Almost one month and still holding up!
S-J body 4 star rating
I love this hair, just put it on, it is very soft, and bouncy, love the texture, i would reccomend this hair to a friend, and i am anxious to see how it continues to feel and wear after washing._x000D_ Marcy P.